E3C 2021
Researchers from around the world used the second "E3C – Electrochemical Cell Concepts Colloquium" to share their work
Whether gas diffusion electrodes, paper-bound porous transport layers for PEM electrolysis or the AI-inspired design and manufacturing of fuel cells – at the "E3C – Electrochemical Cell Concepts Colloquium" on May 5, 2021, scientists from around the world provided inspiring insights into their research. The virtual event focused on the interdisciplinary exchange about the design of electrochemical reactors.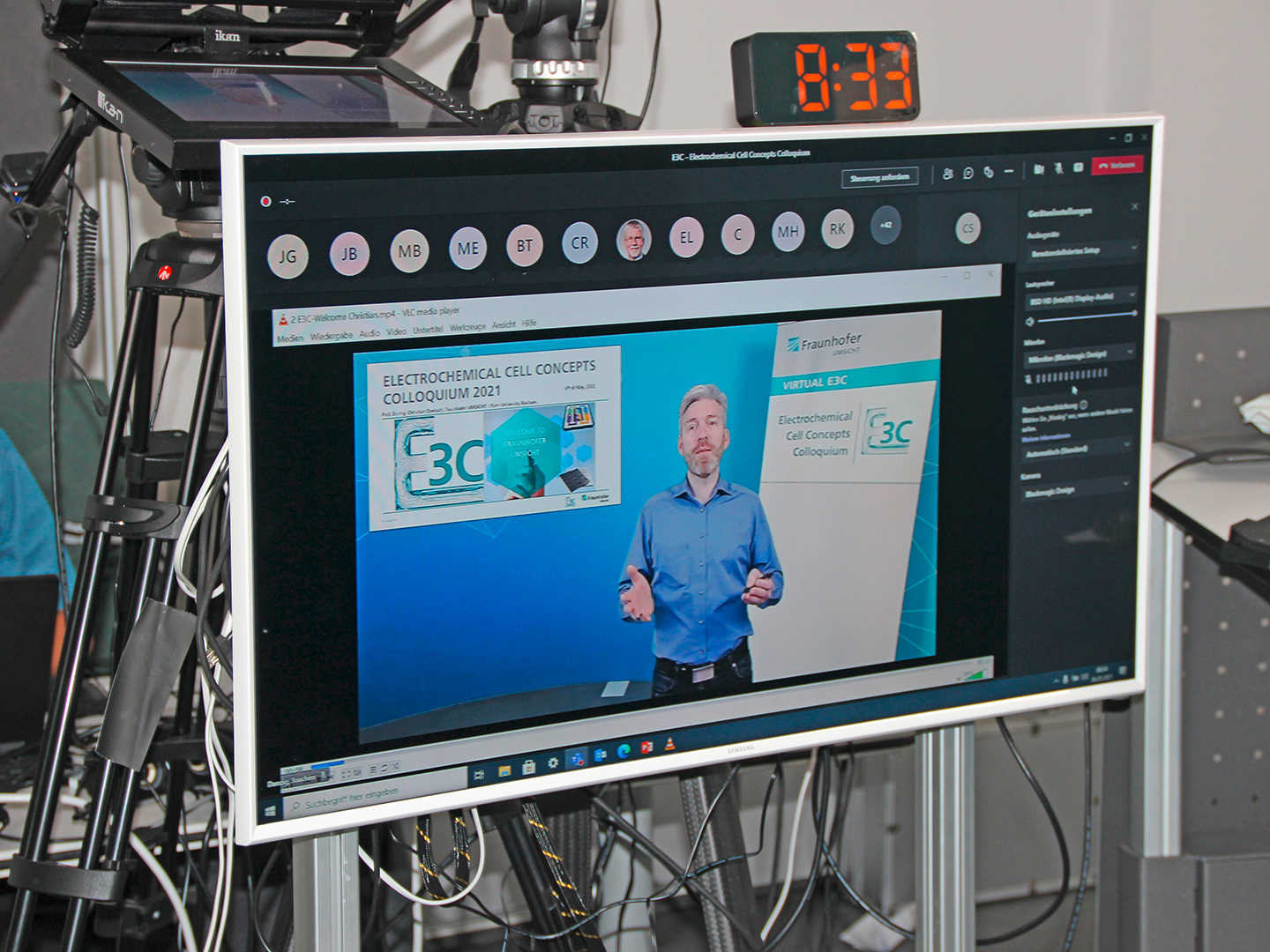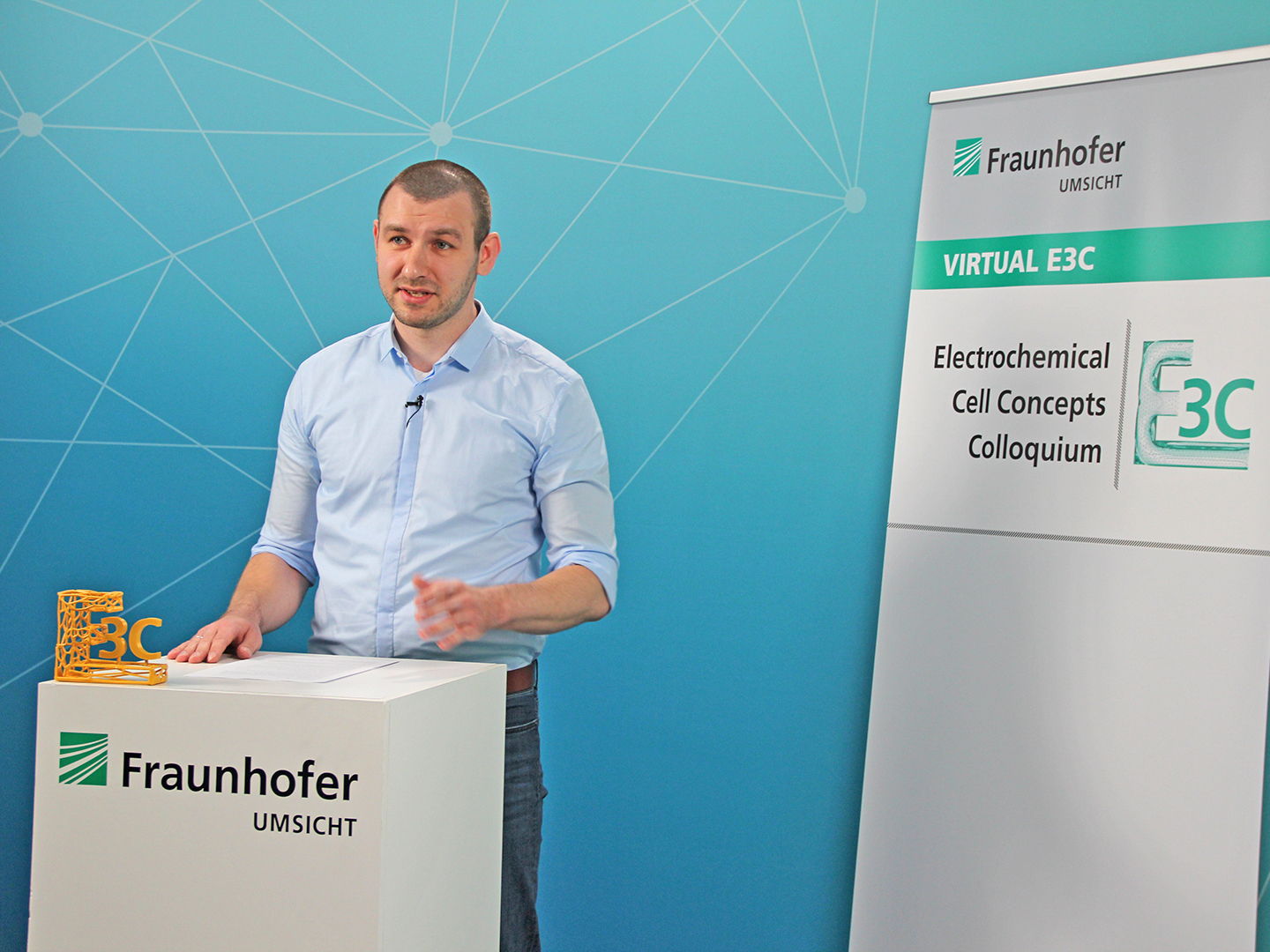 Speakers from Germany, the USA, Sweden, Great Britain and Canada followed the invitation of Jan Girschik from Fraunhofer UMSICHT to present their work on batteries, flow batteries, fuel cells, electrolysis, electrosynthesis or electrodialysis cells at the second E3C. Among them was Prof. Dr. Christina Roth. The researcher from the University of Bayreuth opened the colloquium with her keynote presentation "DHBT electrodes: from lab-scale to industrial use potentials". The focus was on electrodes based on the dynamic hydrogen bubble template (DHBT) technique, in which copper nanoparticles are electrodeposited and grow in the spaces between the hydrogen bubbles.
Electrochemical energy conversion via membrane-less flow cells
The second keynote was given by Prof. Dr. Erik Kjeang of Canada's Simon Fraser University. He focused his talk on the concept of membraneless flow cells for electrochemical energy conversion. Advantages of this cell design are the fact that no catalyst is required as well as a high efficiency and a high cycling stability.
In addition to the proven range of topics, this year's "E3C – Electrochemical Cell Concepts Colloquium" also featured a first: Dr. Franziska Schwarz documented the event in real time and created a visual protocol via graphic recording. A comprehensive look at a successful colloquium that will definitely be repeated in 2022. Anyone who already has ideas for presentations is welcome to contact organizer Jan Girschik by e-mail.